It's common knowledge that in order to succeed in business nowadays, you must create and expand your online presence. Technology has completely changed how customers engage with businesses and purchase a product or service.
Nowadays, the majority of people prefer to shop online instead of going to a physical store. Therefore, it's important to have a website for your business that promotes your products and services on the Internet. This will enable you to reach a larger customer base and increase your earnings.
Several e-commerce platforms claim that creating a functional website without technical knowledge is simple. However, if you want to stand out then it's suggested to hire a professional.
Nowadays, the market is filled with individual web designers, freelancers, and web design companies. It can be challenging to determine whose services will meet your specific needs. Hence, here is a detailed guide on what to consider when selecting the ideal web design agency for your business.
What is a website design agency?
Having a business website is very important nowadays because it allows clients to easily access all the relevant information from the comfort of their homes. However, creating a functional website from scratch can be challenging. This is where the best web design agency comes in.
These agencies build websites for individuals and companies by combining written content, audio, and video. Moreover, reliable web design agencies also provide additional services such as social media marketing, content creation, search engine optimization, and complete digital marketing solutions.
Nowadays, brands and businesses want a website that is easy for potential clients and visitors to use and navigate. Additionally, there are possibly many websites specializing in your niche. To be noticed by users, it's important to have a website that ranks well on Google's search algorithm. A reputable web design agency can provide all of this and more.
Therefore, it is important to hire the best web design agency, as it will determine the success of your business or startup. In this digital era, where technology rules the world, it is obvious that potential clients will interact with your company primarily through your website.
How do you choose the best Web Design Agency for your Business?
Choosing the best web design agency can be a difficult task, especially if you're unfamiliar with this area. But don't worry! To make it easier for you, here is a checklist of factors to consider when deciding between web design agencies.
Be clear about your objectives and end goals
Before you start, it's important to have a clear idea of the kind of website you want to create. Start by browsing the internet and making a list of websites that have impressed you. Take note of what you liked about them, such as the layout, design, or fonts used.
This information can later be shared with the web design agency you hire, ensuring everyone is on the same page. Additionally, decide on the type of website you want, whether it's a more traditional one with basic features or a trendy and visually appealing one.
Check out the developer's prior projects
It's important to consider that a web developer who is skilled at designing gaming websites may not be very skilled at creating shopping websites. Therefore, be sure to inquire about the developer's past projects and experiences.
Find out if the developer has the necessary technical expertise to develop your website and if they have worked on similar projects before. Keep searching until you find the ideal web design agency that can offer the services you require.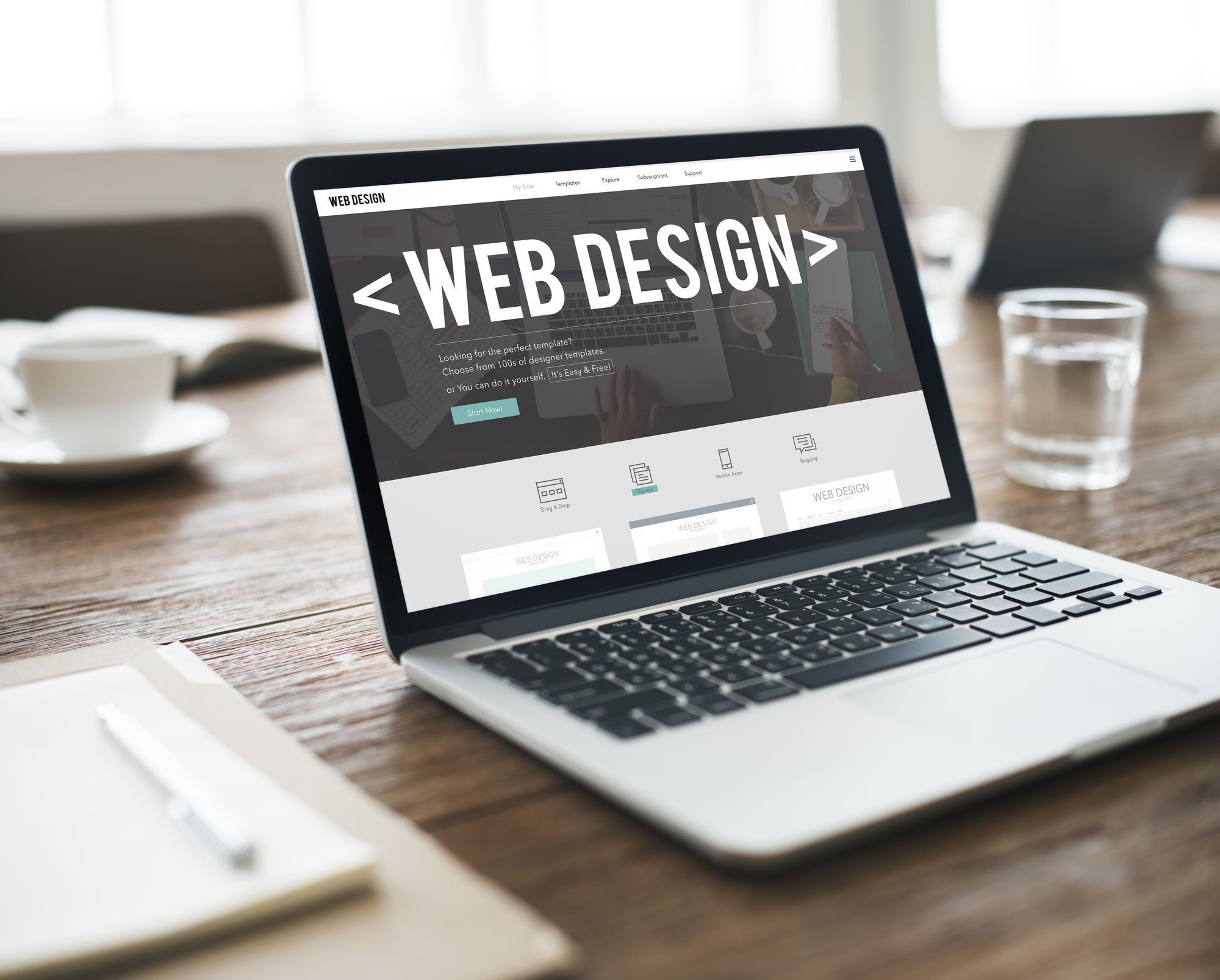 Make sure to look for references
A portfolio is great to showcase the type of work your developer has worked on. But, you should also contact the developer's previous clients to see how well he has handled his job.
Make sure to talk to at least some of their previous clients to see what experience they have had working with that particular developer or web design agency.
Make sure to communicate with some of their past clients to gain information about their experience working with the specific developer or web design agency.
Have a clear idea about your budget
The cost of building a website from scratch can vary and depends on various factors. These factors include the complexity or simplicity of your website, the features you want to include, and the time required to build it. It's advisable to hire the best web design agency that fits within your budget while still providing quality work.
Come across the work will be done locally or will be outsourced
It's important to communicate with the web design agency you're hiring about their team structure, as agencies can have both local and remote workers. There's nothing wrong with hiring a remote worker, but it's important that the agency is transparent about it. If you're not informed in advance, you could find yourself in a challenging situation.
For example, you might need some work done on your website and later find out that the developer you were working with is located in a different time zone internationally. To prevent such issues, have a discussion with the agency beforehand to clarify their team arrangements.
Communicate clearly about deadlines
When hiring a web design agency, it's important to ensure they can meet your deadlines and fit your project within their schedule. It's a good idea to clearly communicate the specific timeframe in which you need the work to be completed.
A web design agency keen on customer satisfaction
Some small web design agencies depend on freelancers to handle the majority of their work and act as intermediaries between the workers and the clients. However, such agencies often lack effective customer service to address your concerns. On the other hand, large web design companies may not prioritize customer satisfaction, and it can be difficult to reach the developers assigned to your project.
Therefore, it's beneficial to hire a web design agency that directly collaborates with its own developers and graphic designers. These agencies are more likely to quickly address any issues or grievances you may have.
Look for a digital marketing expert
While it may not be your main focus when starting to build a website, it's beneficial to work with a developer who has experience in digital marketing.
A developer with digital marketing expertise can provide guidance on promoting your website after its launch. This approach can significantly contribute to the growth of your business.
A motivated web design agency
Creating a website is a dynamic process. It's important for the developer to be attentive and identify issues early. That's why it's suggested to choose a motivated and proactive web design agency. They will quickly address any problems that arise during the website-building process.
A good web design agency is characterized by effective communication, active note-taking, and a willingness to incorporate feedback into their work. Once you start engaging with such an agency, it won't take long to assess their level of expertise.
You are the owner of your website
Ensure that you have a discussion with the agency you are hiring to clarify if they are willing to transfer all the rights associated with the website to you.
It's essential to be clear and straightforward about this matter to avoid any misunderstandings in the future. A reliable web design agency will agree to sign off the rights to you, so be cautious of agencies that do not agree to do so.
Aftercare of your website
Creating and launching a website is only the beginning. Continuously updating and improving your website is very important for achieving success.
When hiring a web design agency, it's important to discuss whether they offer website maintenance services. If they do, inquire about the associated costs over time.
You may need to add new features or functions to your website or require backup restoration. Determine if the agency is willing to work with you in the long term and provide ongoing services beyond the initial development process.
Trust your instincts
In the last few years, the web design industry has grown rapidly. There are various options available, such as freelancers, professionals, and agencies, each with different rates.
When meeting a web design company, ask plenty of questions and keep searching until you find the right fit. Settling for an average company with mediocre services is not a good choice. If you're investing money, make sure to spend it on the best web design agency.
Do You Want to Hire the Best Web Design Agency for Your Business?
In today's technologically advanced world, building an online presence is important for a successful business. This requires creating a website.
Keep the points mentioned above in mind to ensure you hire the best web design agency.